5/12     3:00 PM     LAC Main Stage     (Short Film Program)
Documentary / 12 min
A quirky private high school student in Manhattan searches for a prom date on the internet.
DIRECTOR Poull Brien PRODUCERS Poull Brien, Jared Goldman, Jared Moshe CINEMATOGRAPHER Jody Lee Lipes EDITOR David Klagsburn MUSIC Doug Petty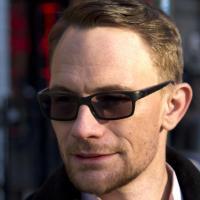 "Charles Bradley: Soul of America" marks Poull Brien's feature film directorial debut. Brien's extensive work as a director of shorts, commercials and music videos has been featured at SXSW, the Tribeca Film Festival and on IFC, VH1 and Current TV; this includes Bradley's breakout hit video for "The World".