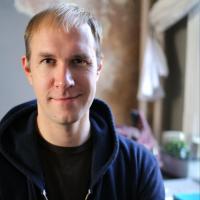 Craig Zobel (dir. Compliance) – Craig was named Breakthrough Director at the 2008 Gothams for his directorial debut, "Great World of Sound." Released by Magnolia Pictures, the film was also nominated for two Independent Spirit Awards and named to The National Board of Review's Top Ten Independent Films. "Compliance" will also be released by Magnolia.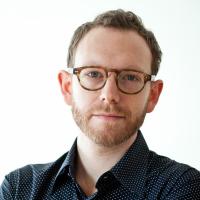 Jacob Krupnick (dir. Girl Walk // All Day)is a photographer and film-maker from Brooklyn, NY. His first three jobs were: babysitting, bartending, and loading 16mm film cameras from the front row of summer concerts for HBO.
Youngna Park is a Brooklyn-based photographer, producer and content strategist. She direct, style and execute photo and video shoots, produce and design events, manage a wide range of print and digital projects and strategize and design content strategies for businesses both on and offline. She is currently the Managing Producer of the feature-length dance music video: Girl Walk // All Day, where she oversees the communications, outreach and digital strategy for the film. She is also a Content Strategist at the interactive agency, HUGE Inc.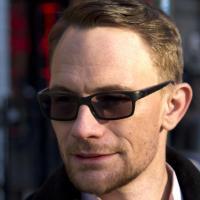 Poull Brien (dir. Charles Bradley: Soul of America, Prom Date) – "Charles Bradley: Soul of America" marks Poull's feature film directorial debut. Brien's extensive work as a director of shorts, commercials and music videos has been featured at SXSW, the Tribeca Film Festival and on IFC, VH1 and Current TV including Bradley's breakout hit video for "The World".
Kevin McKinney (dir. Corporate FM) – Kevin's short films Planet Trash & Harry's Chase have garnered festival awards and international attention. His feature documentary work includes camera and sound on "Body of War" directed by Phil Donahue. Born in Wiesbaden Germany, he graduated from the University of Kansas with a double major in Sociology and Theatre/Film. He believes that the sociological impact of radio for local community support is more powerful than the internet or any other technology. That is part of what what led him to make this film
Patrick Rea (dir. Rhino, Nailbiter) – Patrick graduated from the University of Kansas in December 2002. Patrick received a degree in film studies with a minor in communications. A native Nebraskan, Patrick has been making short films the last 7 years. He formed the company SenoReality Pictures with collaborator Ryan Jones. Two of SenoReality Picture's student films were winners in the Fangoria's Blood Drive contest. The DVD was released nationally in 2004 through Koch Entertainment and was hosted by Rob Zombie. Several other student shorts directed by Rea have been released on both "Hollywood Scarefest" DVDs, distributed by Vanguard Cinema. Since 2004, Rea's has directed many more short films that have screened at festivals such as Palm Beach International Film Festival, Shriekfest LA, The New York City Horror Film Festival, and Fangoria's Weekend of Horrors. These shorts have also screened on FangoriaTV, Horror Channel and n8studios.com.

Diane Glancy (dir. Dome of Heaven) – Diane Glancy was born in 1941 in Kansas City, Missouri. She is a Cherokee poet, author and playwright. Glancy was awarded a Bachelor of Arts (English literature) from the University of Missouri in 1964, then later continued her education at the University of Central Oklahoma, earning her a Masters degree in English in 1983. In 1988, she was awarded a Master of Fine Arts from the University of Iowa. Glancy is an English professor and began teaching in 1989 at Macalester College in St. Paul, Minnesota, teaching Native American literature and creative writing courses.