5/13     2:00 PM     LAC Main Stage
Narrative / USA / 75 min
Girl Walk // All Day is a feature-length dance music video and tale of urban exploration that follow three dancers across New York City. They turn the city's sidewalks, parks, and stadiums into an evolving stage as a story of rebellion, love, and discovery unfolds. Shot entirely in public spaces, and funded entirely by crowd-sourcing, Girl Walk // All Day is a statement about the power of community and public space. Set to the album All Day by mashup musician Girl Talk, it's also an insanely fun love letter to New York.
DIRECTOR Jacob Krupnick PRODUCERS Jacob Krupnick, Youngna Park, Sam Petersson SCREENWRITERS Jacob Krupnick CINEMATOGRAPHER Jacob Krupnick EDITORS Jacob Krupnick SOUND DESIGNER Mike Tarantino MUSIC Girl Talk (aka Gregg Gillis) ADDITIONAL CREDITS Production Assistant: Paul Avenati, 2nd Camera: Sam Petersson, Alex Berg, Bryan Ridgell
CAST Anne Marsen, John Doyle, Daisuke Omiya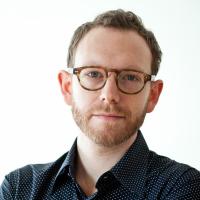 Jacob Krupnick is a photographer and film-maker from Brooklyn, NY. His first three jobs were: babysitting, bartending, and loading 16mm film cameras from the front row of summer concerts for HBO.
Youngna Park is a Brooklyn-based photographer, producer and content strategist. She direct, style and execute photo and video shoots, produce and design events, manage a wide range of print and digital projects and strategize and design content strategies for businesses both on and offline. She is currently the Managing Producer of the feature-length dance music video: Girl Walk // All Day, where she oversees the communications, outreach and digital strategy for the film. She is also a Content Strategist at the interactive agency, HUGE Inc.