5/12     5:00 PM     LAC Main Stage     (preceded by BRUTE FORCE)

Documentary / 74 min
"Charles Bradley: Soul of America" captures the extraordinary late in life rise of 62 year old aspiring soul singer Charles Bradley, whose debut album, "No Time For Dreaming," took him from a hard life of poverty, homelessness and tragedy and rocketed him onto Rolling Stone magazine's top 50 albums of 2011. This documentary follows Charles from his 62nd birthday through the electrifying and transformative months leading up to his unprecedented debut, world tour and ultimate triumph over an impossible dream 48 years in the making.
DIRECTOR Poull Brien EXECUTIVE PRODUCER Alexander Brough PRODUCER Alexander Brough CINEMATOGRAPHER Stuart McCardle EDITORS Adriana Pacheco, Stuart McCardle, Poull Brien SOUND DESIGNER Martin Czembor MUSIC Charles Bradley and the Menahan Street Band ADDITIONAL CREDITS Additional Camera: John Taws, Jon Chen, Poull Brien, Zachary Halberd, Austin Paley, Co-Producers: Sam Connelly, Ovasen Post Production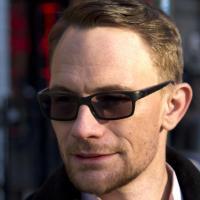 "Charles Bradley: Soul of America" marks Poull Brien's feature film directorial debut. Brien's extensive work as a director of shorts, commercials and music videos has been featured at SXSW, the Tribeca Film Festival and on IFC, VH1 and Current TV; this includes Bradley's breakout hit video for "The World".